59 Travel Tips You NEED to Know Before Visiting Italy-Whether it is your first time going to Italy or you are a seasoned traveler, there are always new things to learn about this amazing country. Here are my tips to keep in mind before your next trip.
I think these could be considered the BEST travel to Italy tips. At least, it's my first compilation.
Jump To
Italy holds a special place in my heart. I've had the privilege of visiting this enchanting country 22 times, spending roughly a month on each trip. Over the past 3 years, I've dedicated entire summers to exploring new and breathtaking regions.
On these journeys, I revisited my beloved cities that always beckon me back, as well as discovered a plethora of new destinations. Traveling isn't always a walk in the park, but the joy it brings is unparalleled.
As a fluent speaker of the language, an Italian citizen, and someone with family scattered throughout Italy, I am well-equipped to offer you invaluable tips before your own Italian adventure. So, without further ado, here's my advice for your travels to Italy...
how to prepare before you travel to italy
1. book tickets at least 3 months in advance
If you want to snag the best deals on airfare, you need to plan ahead. Tickets for flights during busy travel periods (like summer and Christmas) can sell out quickly, so it's important to book as early as possible.
2. check if your passport is up to date
All travelers need a passport to enter Italy. Make sure yours is up-to-date before you book your trip. This is extremely important because it could take at least six weeks to renew it.
3. book big attractions in advance
If you want to visit popular tourist attractions like the Colosseum or the Sistine Chapel, you will need to purchase tickets in advance. You can often book tickets online before you travel.
4. airbnb is your best friend
Airbnb is a great way to find affordable accommodation in Italy. There are many listings for apartments and homes all over the country.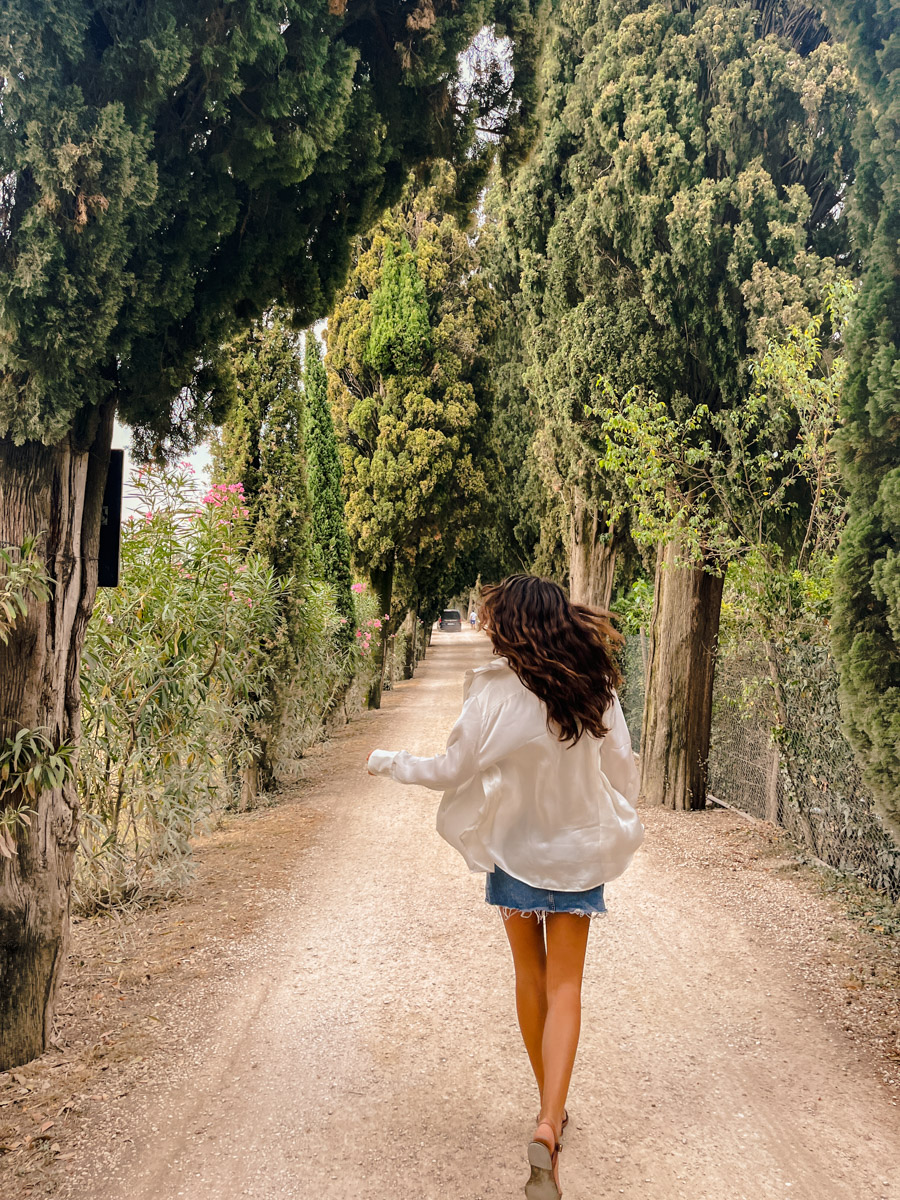 5. choose destinations that aren't as touristy
If you are staying longer than a week, please choose destinations that are not as crowded with tourists. This will give you a more authentic experience of Italy and its culture.
6. bring passport when checking in to airbnbs/hotels
The law requires hotels to take a copy of your passport so don't be surprised when they do! Also, some of them want you to pay additional money when you get there for the city tax, so bring extra change and do not be surprises.
Apps you need to get before going to Italy
7. Download Google Maps offline
I used this app all summer and I was able to download cities offline, save places I wanted to go to, and never get too lost
8. Use the TrenItalia app to book your trains in advance
The app is available in English and it is really straightforward to use. It's convenient because the train conductor can just scan your ticket.
9. Pack light
I'm not kidding. I usually always pack too much and when I go shopping, I am left with no room. Leave half of your luggage empty (USE A CARRY ON) It is so much easier to lug around the cobble stone streets.
10. Bring good walking shoes
One month in my trip I realized I had such terrible walking shoes, even my Nike hurt. Please come prepared. Skip the heels and the flip flops.
11. Bring a crossbody bag
This is a must. You will be doing a lot of walking and you don't want your arms to get tired from carrying a big bag around all day.
12. Get a good roaming plan
When you are in Italy, you can purchase a phone plan there if you are staying for a longer time, or make sure your company you already have doesn't over charge you. I recommend going to the TIM store, plans are unlimited and around $30 for 30 days, but you need an unlocked phone!!
13. Bring a charger adapter
The outlets in Italy are different from the ones in America. You will need an adapter in order to charge your electronics.
14. Bring a reusable water bottle for free water from fountains
Drink up in Italy! The country has many drinking fountains with delicious, fresh water. Save money and reduce plastic waste by making use of them.
15. Bring a reusable bag for shopping
You can avoid paying for plastic bags in supermarkets and it helps to reduce waste.
16. Dress accordingly if you want to enter a church
Churches have a dress code that requires women to cover their shoulders and knees. If you are not properly dressed, you may be denied entry.
17. Bring cash
ATMs are widely available in Italy- you shouldn't have any trouble finding an ATM in Italy. However, it's always a good idea to have some cash on hand in case you need it.
Things to know when you are in Italy
18. Public toilets you have to pay for
Most public toilets that are in train stations or other areas you have to pay between 50 cents and 1 euro to use, so carry coins!!!
19. There are many stairs
I recommend getting in shape before going to Italy because there are a lot of stairs in most cities and a lot of walking
20. Many museums are closed on Mondays
Keep this in mind as you're planning what to do each day.
21. Everyone uses military time
When writing the time, Italians use a 24-hour clock. For example, 1:00 pm is written as 13:00.
22. Most Italians speak English (as well as other languages)
In the big cities especially, you will find that a lot of people know English and can help you if you're lost or need directions.
23. Most places don't have AC in Italy
The weather is usually mild enough that you won't need AC, but if you're sensitive to heat, pack a fan. But keep in mind, July and August are usually scorching hot!
24. Most places don't have dryers
Italian like to hang dry their clothes. So in Airbnb's, you may not find a dryer.
Transportation Tips in Italy
25. If you want to drive a car, make sure to get your international drivers license
You can only drive in Italy with an international drivers license if you are not an Italian citizen. It is easy to get, just go to your local AAA.
26. Buses are usually the cheapest way to travel between cities
I find that bus tickets are generally cheaper than train tickets, although the journey may take longer.
27. Book car rental well in advance
Typically cars might not be available in high season. This is the car rental service that I recommend.
28. Expect trains to be delayed sometimes
It happens. Sometimes there is even a strike (more often than you would believe!).
29. Taxis can be very overpriced in certain cities
Sometime they can cost over 100 euros just to get from an airport to the center (buses are better options).
30. Trains are very easy and comfortable to use
It is my favorite type of transportation. They are fast and efficient. Everyone uses them.
Tips about Dining in Italy
31. Expect most businesses to be closed after 12-2:00 PM in the afternoon-
Most people at work get to go home and eat, so a lot of businesses are closed up until 3 or 4pm (excluding restaurants).
32. Watch out for bees in the summer!
This is a random fact, but I found there to be a lot of bees (and wasps!) this summer as well as flies and mosquitos. They love to stick to sweet things!
33. Italians love small and simple breakfasts
Typical breakfast is a croissant and a cappuccino. Super cheap and typical Italian breakfast. A local restaurant will charge you less than 5 euros for the 2. Skip a cappuccino after a meal (that's a whole different discussion I will post about!).
34. You don't need to tip
It is already included in the bill. You can if you want to leave a couple of euros, but it's not necessary. Also, most restaurants do have a coperto which is a fixed price you pay per person which is like a tip (for example, 2 euros per person).
35. In some restaurants, they will bring you a bread basket with your meal
If you don't want it, just say "no, grazie". They will sometimes charge you for it if you don't.
36. Most places don't use Ice
Just a heads up, if you ask for ice in your drink they might give you a weird look. If you ask for it, you'll be lucky to get 2-3 very small cubes.
37. Water is not free
Bottles of water are the most popular choice for restaurants, typically liscia (flat), gassata/frizzante (sparkly) or leggermente frizzante (lightly sparkling).
38. Try the house wine
The Vino della Casa is usually always good since it is produced locally or even by the restaurant itself (it's also super cheap).
39. Most Italians like to eat dinner late (around 7pm)
If you're used to eating dinner early, you might be hungry by the time you go out to eat. Luckily there are a lot of places that serve food all day.
40. Avoid restaurants where the waiters are waiting outside to lure you in
These are usually tourist traps and the food is not as good.
41. Most restaurants have English menus
A lot of English speakers come to Italy, so menus typically have English translation, except some very local ones.
42. Most restaurants that are near popular monuments are not as good as the ones hidden in the city
I find the ones that have a view of the Colosseum or other popular spots have higher prices and not as spectacular food.
43. Try food that is famous in the region
In Rome, try the carbonara or amatriciana. In Florence, try the steak (bistecca alla Fiorentina). In Venice, try the seafood. In Liguria, try the pesto, etc.
44. Don't expect spaghetti and meatballs or Chicken Parm
These are not typical Italian dishes. Those are Americanized Italian dishes that are not typically served there. If you want spaghetti, try the carbonara or puttanesca.
45. Don't get scammed for overpriced Aperol Spritz
If you are getting charged more than 8 euros, you are greatly over-paying! Typical Aperol Spritz should be 6 euros, in Naples they get as low as 1 euro!!!
46. Know about the surcharge for sit-down orders (coperto).
Typically at sit down restaurants they charge 2 euros per person (kind of like a tip).
47. Always go for gelato artigianale
This gelato is very fresh and creamy. Some gelatarias are not as good as others. Also, a typical gelato should be 2.50 euros- 3 euros. If you are paying more, then it is a tourist trap.
48. Bars are not bars
In Italy, a bar is just a place to get coffee. They don't have the same concept of a bar that we do in America. If you want alcohol, you need to go to a pub or enoteca.
Tips about the different Italian Regions
49. The North of Italy is very different from the South of Italy
The South is known to be more economical (some parts are really inexpensive!!) and they have very different dialects, depending on which region you are in.
Actually, each of the 20 regions has their own dialects. The North is known to be a lot cleaner, more expensive, and in the large cities, you'll hear Italian (not a dialect).
50. Venice is not an absolute must for your first time
The canals are beautiful, but it is very crowded with tourists and overpriced. I would recommend going to the islands nearby instead like Murano or Burano.
In the summer, be warned. You should visit at least once in your lifetime, but choose a time of year that has less tourists.
51. Sicily is a great place to visit
It is very cheap, the food is amazing, there are completely different dialects all over the island, and there are a lot of incredible things to see and do. They also have some of the best beaches and it is a lot less crowded than other parts of Italy.
The cuisine is also a lot different than the mainland, in some of the best ways possible.
52. If you are going to Tuscany
Lucca and Siena are must-sees. They are both beautiful cities with a lot of history . You can also take a day trip to Florence from either of these cities.
53. If you are going to Rome
There is so much to do and see in Rome. The Eternal City...it has the history of the world there! I think everyone should visit this city, I recommend at least 3 days (more, if you can!).
54. If you are going to Milan
Make sure to see the Duomo and Navigli. Navigli is great for eating dinner and having aperitivo, great social scene. Milan is known to be a lot more expensive and great for luxury shopping.
If you like nature and hiking, then this is the place for you. It is absolutely stunning and there are a lot of different trails. You can also go skiing in the winter. It is also very Austrian.
56. If you are going to Naples
If you are looking for amazing food and great prices, then Naples is the place to go. The city itself is not as pretty as some of the other cities on this list, but it is worth it for the food. Make sure to try the pizza and get a sfogliatella from Scaturchio.
Check out Camogli, it is a beautiful fishing village. This is a great place to relax and enjoy the Mediterranean Sea. It is also extremely stunning with great swim spots.
58. The Amalfi Coast is overhyped
It is super beautiful and scenic, don't get me wrong, but in my opinion since I have been to over 50 Italian cities, there are other great places to visit with the same spectacular ocean views.
For instance, Liguria is a lot cheaper and easier to snag good deals and better food!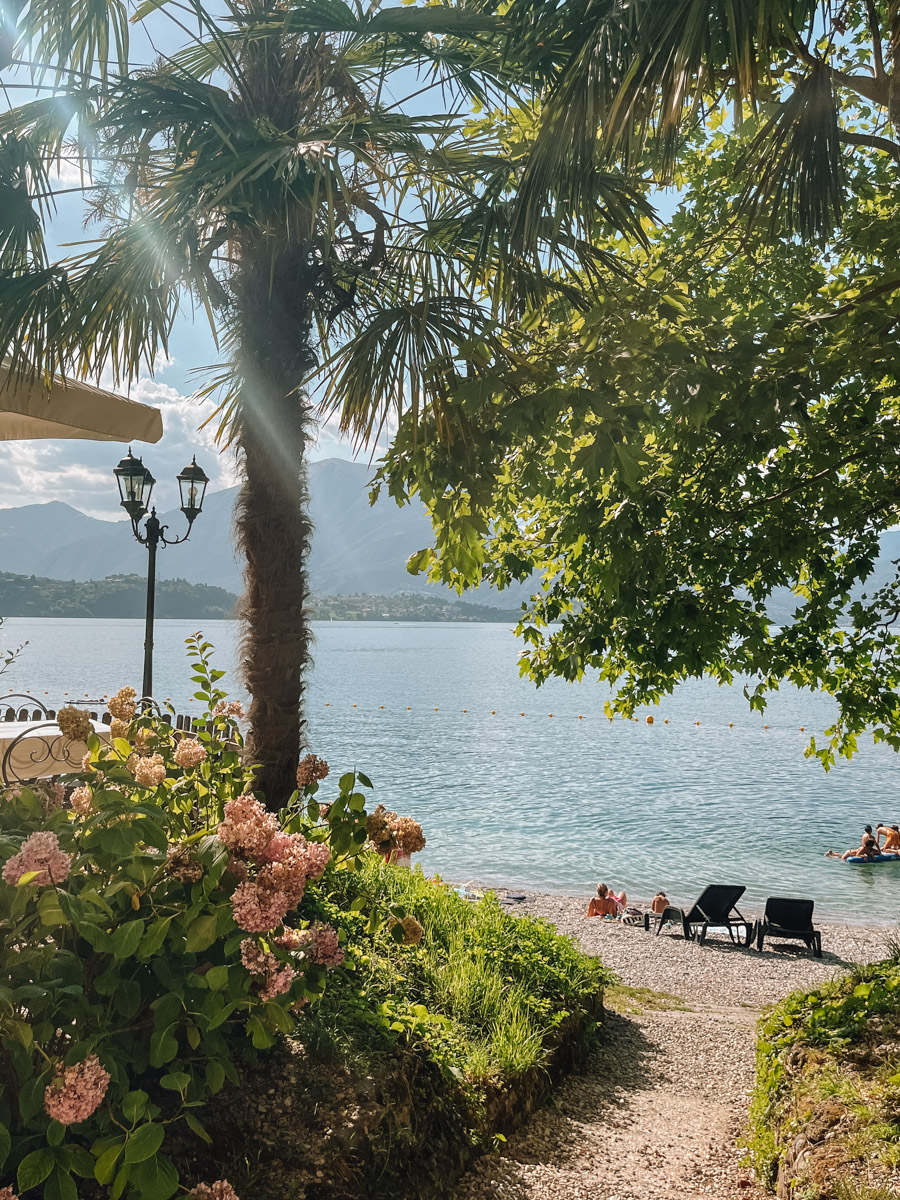 Learn Italian Phrases
59. Learn some basic phrases!!!
Ciao – Hi
Come stai? – How are you?
Piacere di conoscerti – Nice to meet you
Mi chiamo… – My name is…
Prego – You're welcome
Grazie mille – Thank you very much
Arrivederci – Goodbye
A presto – See you soon
Buon appetito! – Enjoy your meal!
Salute! – Cheers! (Toasts used when drinking)
FAQ'S
Where should I go to Italy for the first time?
Some popular destinations for first-time visitors to Italy include Rome, Florence, Sicily, and the Amalfi Coast. Each of these cities offers a unique blend of history, art, and culture.
How long should your first trip to Italy be?
The length of your first trip to Italy will depend on your travel goals and interests, but most people recommend spending at least a week to 10 days to get a good taste of the country.
How much would an average trip to Italy cost?
The cost of a trip to Italy can vary widely depending on factors, but on average, a 10-day trip to Italy for two people can cost around $2,000-$4,000, including airfare, accommodations, food, and activities.
What is the best month to visit Italy?
The best months to visit Italy are April-June and September-November, when the weather is mild and the crowds are smaller. July and August can be very hot and crowded, while many businesses close down for the winter from December-February.
What is the nicest city to visit in Italy?
This is subjective, but some of the nicest cities to visit in Italy include Rome, Florence, Lake Como, Milan, and Puglia.
Where is the prettiest place in Italy?
Again, this is subjective, but some of the most beautiful places in Italy include the Amalfi Coast, Tuscany, Cinque Terre, Lake Como, and the Italian Alps.
What is the most underrated city in Italy?
There are many underrated cities such as Scilla in Calabria.
What city in Italy has the best food?
It is very subjective, but Rome has the best pasta, Florence has great steak, and Sicily has outstanding and unique seafood platters.
Is it better to see Italy on a tour or on your own?
It depends on personal preference, but traveling on your own allows for more flexibility and a chance to go at your own pace.
How do you choose where to go in Italy?
Consider your interests, budget, and time available. Popular destinations like Rome, Florence, and Venice are must-sees, but there are many hidden gems worth exploring.
Other Posts Like This:
Well I hope you enjoyed my 59 things you need to know before visiting Italy- Please feel free to contact me for more information on Italy 🙂
Ciao!
-Gabby