Welcome to our Italian kitchen! We are Lora and Gabriella, the mother-daughter team behind Savoring Italy. Our kitchen is a place where we love to cook and bake, and we hope that you will enjoy our recipes as much as we do.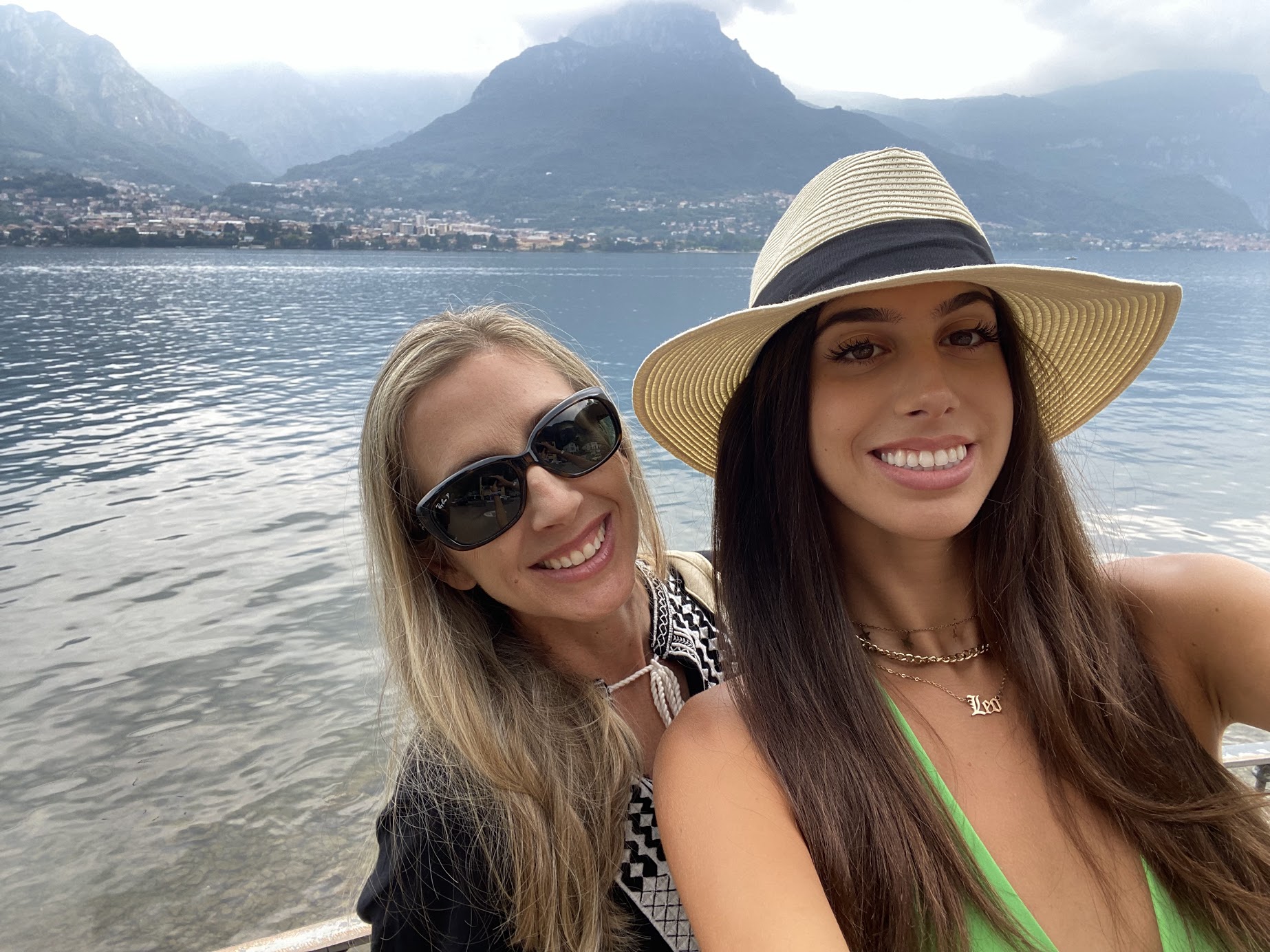 We live in Florida, in the southern U.S., and also go back and forth to Italy to our second home. I (Lora) started Savoring Italy in 2010 as a fun way to document my baking, family stories, and authentic Italian recipes that I learned cooking with my mamma, nonna, and my suocera (Calabrese mother-in-law). It has since grown into so much more, but everything is tested and proven to be delicious!
Our Italian recipes are all authentic dishes that we have learned from our family (mamma, nonna, and nonna in Italy). We hope that you will enjoy trying out these recipes in your kitchen!
There is something for everyone here! We hope you'll be inspired to get cooking (or baking) something new and totally homemade.
How it started and where we are now:
This project that started in 2010 as a place to document all that I (Lora) was cooking for my little ones, has now blossomed into teamwork, and a full-time family business.
I'm covering all the recipe development (research, cooking + and big mess clean up!) and my daughter Gabby photographing, creating amazing videos, and bringing all of these delicious dishes to vivid life.
You'll find us on any given day cooking together, working in our studio, and enjoying our creations with our big family.
We work hard to create recipes that are inclusive of many sorts of diets, but do not follow one diet. So you'll find traditional Italian (lots of PASTA), some gluten-free, vegan, Whole30, and even dairy-free. Our goal is that there will be something for your family that you'll run to the kitchen and make!
WHAT YOU'LL FIND ON SAVORING ITALY
If you're searching for…
simple and quick family meals (many under 30 minutes),

traditional Italian dishes that bring back childhood memories

a variety of vegan, dairy-free

scratch baking and breads

delicious sourdough recipes
...then this is the place for you!!
We truly enjoy sharing easy, and quick weeknight dinners, but also have a passion for homemade pasta, sauces, and sourdough! You'll find beloved holiday recipes and some cocktails to enjoy.
We know that quality and balance are so important in creating and sharing meals. We love sharing quick, easy, yet flavorful, and memorable weeknight dinner recipes, but we also share a whole lot of delicious desserts, cocktails and holiday recipes, too! In short, we're definitely not picky at all, and we very much believe in balance, moderation, and quality when it comes to food.
In Italy, cooking is a deeply-rooted tradition that is passed down from generation to generation. Our Italian recipes are all authentic dishes that we have learned from our family. We hope that you will enjoy trying out these recipes in your own kitchen!
We're so thrilled that you're here! Reach out to us with any questions about a recipe, a story to share, and even just to say "ciao"! Find us any day on Instagram, Facebook, or send us an email.
Buon appetito!
Say Hello
We enjoy hearing from our readers. Please feel free to send over any questions and thoughts. Emails can be sent to savoringitaly [at] gmail [dot] com. You could say ciao on Twitter, ask a question on Facebook, or peruse our Italy food and travel photos on Instagram. To read the privacy policy click here.
We are blessed to be surrounded by good food and people that make good food. Thank you for following our blog and keeping up with our Italy and kitchen adventures!


Can I share your recipe/image/post on my site, publication, Facebook page, etc.?
Thanks!! I'm glad you like our stuff. I would love you to share our work, but ask that you follow these guidelines:
Do not copy the recipe and repost it anywhere.
Link back to the original recipe on my site.
You may use one image from the recipe with a credit link to savoringitaly.com and the recipe you are referencing.
You may not include any of my content and subsequently charge others for its use.
If you follow these guidelines, there's no need to ask my permission to use my recipes and photos.
If you want to use our images or content in another way, please inquire by emailing lora [at] savoringitaly.com.
SAVORING ITALY. All images & content are copyright protected. Please do not use my images without prior permission. If you want to republish a recipe, please re-create the recipe, use your own photo, and re-write the recipe in your own words, or link back to the recipe on SavoringItaly.com
Check out what people have to say about us on our press page.
Read our Privacy Policy
Don't miss a thing.
You can subscribe to our blog by e-mail newsletter. Our recipes will be sent directly to your inbox. You can also follow us on Facebook, Twitter, Pinterest and Instagram.