Let Lora and Gabriella help you become a more confident and creative cook. Their step-by-step instructions will show you how to make easy lunch and dinner meals as well as some unique baking ideas. From Italian recipes to vegan dishes, they will show you how to express your passion through food and enjoy every moment of it.
New Recipes
Sign Up for FREE Weekly Recipes
Popular Categories
Soup Recipes

These soup recipes are healthy and easy to make, so you can enjoy a delicious meal any night of the week. From classic soups like lentil soup and chicken soup, to more adventurous dishes like roasted butternut squash soup or Kale and Chickpea Soup, there's something for everyone on this list. You can find vegan, Whole30, Paleo, and other special diet-friendly recipes, too!
Trending Recipes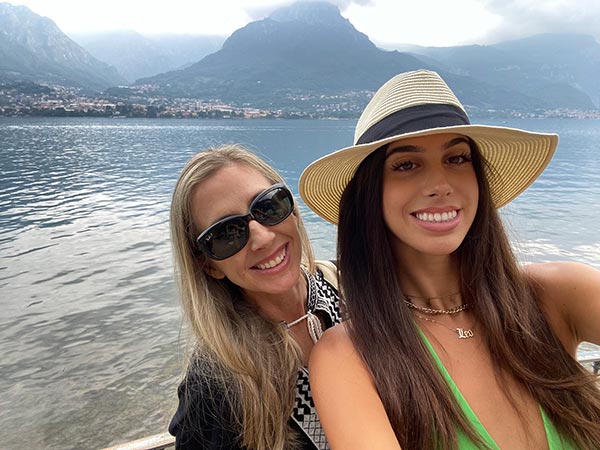 Meet Lora and Gabby!
Welcome to our Italian kitchen! We are Lora and Gabriella, the mother-daughter team behind Savoring Italy. With more than 30+ years of experience in the kitchen, Lora has had a great advantage - receiving guidance from both her husband who is an executive chef/restaurant owner and her mother who is a renowned private chef. Discover traditional Italian recipes (with plenty of pasta!), delectable family favorites, as well as gluten-free, vegan, Whole30, and dairy-free dishes. Buon Appetito!
Dessert Recipes
If you are searching for Desserts, this is the category for you! Whether it's an extra special dessert for Sunday dinner with the family, or with friends, or even a simple breakfast or snack idea, you will find them all here. There is a mix of Italian desserts and some that not Italian, but they are all for sure super delicious desserts! From an Italian Apple Crumble Cake (Torta Sbriciolata alle Mele) to Salted Caramel Brownies to a No Bake Limoncello Cheesecake to the to my favorite Chocolate Chip Cookies , they will be asking for seconds!
BREAD RECIPES
<a href="https://www.savoringitaly.com/category/meals/breakfast/">ALL BREAD RECIPES »</a>
SLOW COOKER RECIPES
<a href="https://www.savoringitaly.com/category/slow-cooker/">ALL SLOW COOKER RECIPES »</a>
DINNER RECIPES
<a href="https://www.savoringitaly.com/category/meals/dinner/">ALL DINNER RECIPES »</a>
Featured On